Specifications of Military Divorce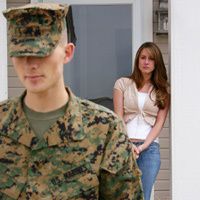 When it comes to divorce there is not much difference between military divorces and civil divorces. An armed forces personal has to go through the same legal process like any civilian would, during the proceeding of divorce. The only difference between military and civil divorce is the process of handling issues like retirement benefits and child support and custody. Military divorce processes follow the state divorce laws where the case is filed, but are governed by the Uniformed Services Former Spousal Protection Act. This act provides the required guidelines for sorting all issues pertaining a divorce.
Many states in America allows a military personal or their spouse to file for divorce at the place where the military personal is stationed. It is not necessary that either of the spouse must be the resident of the state. If both or any one of the partner are in military, then they can file a divorce in:
The native state of the military personal.
The state where the military personal is posted.
The state where the spouse of the military personal lives and is filing the divorce papers.
After the divorce papers are filed in a specific state, the divorce laws of that state governs the parental issues and financial issues. Military personal are given an advantage of filing the divorce papers in the state where they are stationed rather than the state where they reside.
As per the Uniformed Services Former Spousal Protection Act, the former spouse of a military personal qualifies for all the advantages like commissary and medical privileges . However, for the above privileges there are some conditions that need to be fulfilled:
The period of the marriage should be at least 20 years
To be eligible for the retirement benefits, the military personal should complete 20 years of service.
For retirements benefits, these has to be a minimum overlap of 20 years between the military service and the married life of the military personal.
Spouses getting separated from their partners before 20 years are not eligible for the military advantages. Also, if the military personal opts out of the services before completing the minimum period of 20 years, then the military benefits will not be given to such personal. If the ex spouse of a military personal remarries then that personal will not be eligible for any military benefits from the date of the second marriage. However, if the remarriage ends in divorce, then benefits are reinstated.
Click here for detailed information about military divorce.